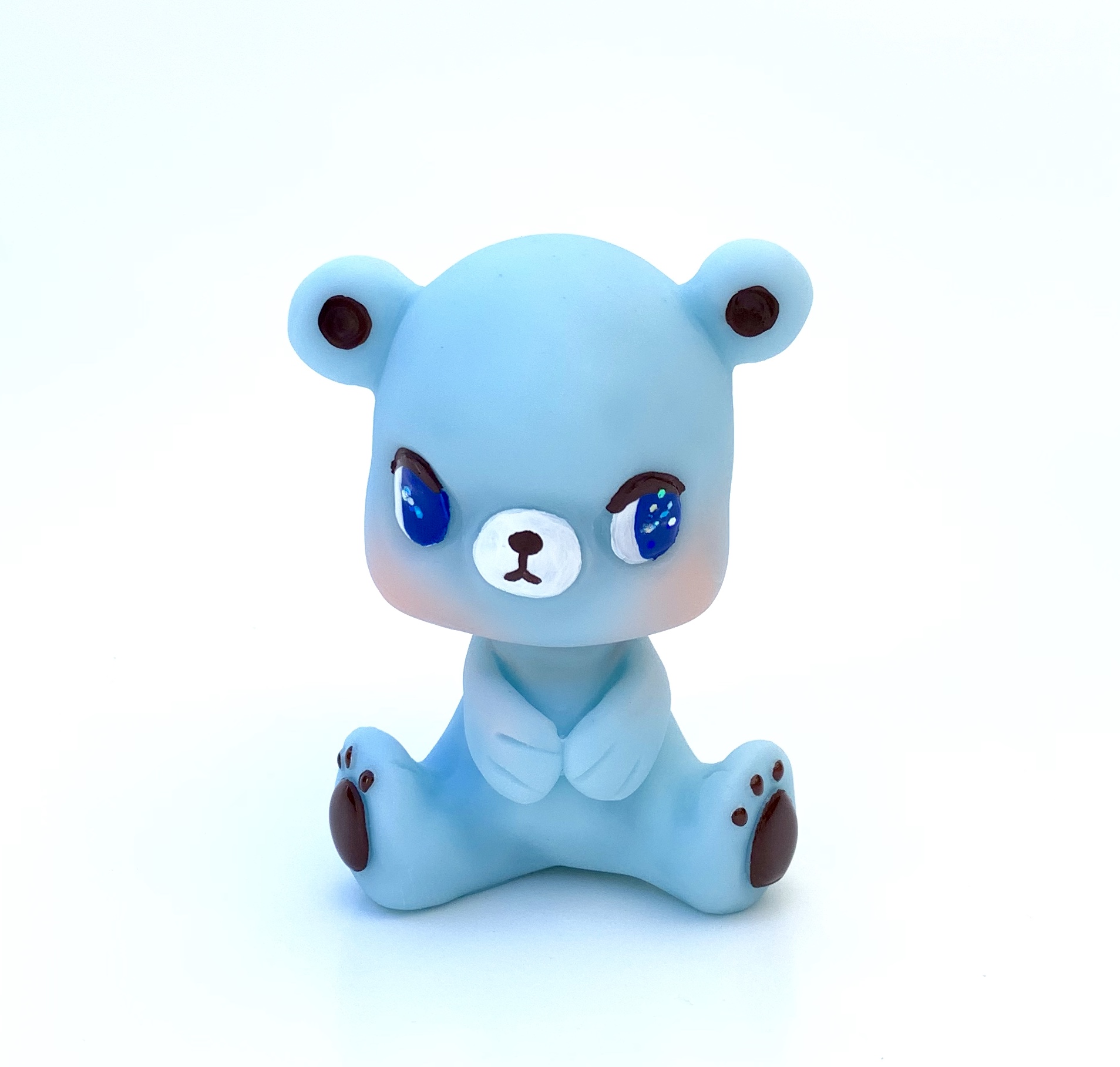 Mini Beanie the bear
Overview:
Resin toy

Painted by hand

Matte finish with glossy eyes and glossy heart

Height: about 3 inches
Description:
Beanie was a blue bear. He was made and designed by me. Please accept there may be some flaws on the piece as it is handmade, not a factory product.
Shipping information:
USPS priority mail

Ready to ship in 3-5 business days